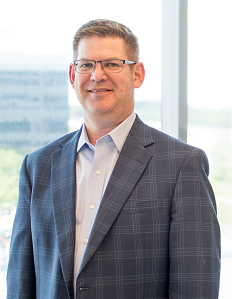 Change is coming.
With ever-evolving technology, increased school competition, and a new federal education law on the books, the future of K12 education isn't tomorrow, it's now.
In this, the second installment of our What's Next for Education series, veteran teacher and education researcher Dr. Stephan Knobloch explains how K12 classrooms are changing to better embrace oft-overlooked ideals, such as collaboration, teamwork, and inclusiveness in the learning process.
So, what's next?
Personalized learning programs will help schools provide unique experiences for students.
Personalized learning has become something of a buzzword in K12 schools. But providing students with lessons and content that uniquely caters to their individual learning styles is no flash in the pan, says Knobloch.
"As schools compete to meet the needs of rapidly changing student demographics, districts are leveraging innovative instructional models and programs to offer personalized instruction and unique programs," he says.
If we can agree that no two students learn or receive information the same way, it makes sense to teach to the individual, not the group—provided schools have the resources to effectively do that.
Educators in your school or district need access to tools and resources that help them better-assess how students learn. That knowledge is critical to creating the individualized experiences that will power their success.
(Want more about personalized learning? Don't miss Instilling the skill, will and thrill of learning in students.)
Increasing local ownership of public education means transforming school accountability.
The federal Every Student Succeeds Act (ESSA) aims to roll back the reliance on standardized testing that got its predecessor, No Child Left Behind, in such hot water with critics.
ESSA gives states and local schools more responsibility and more leeway in how they choose to assess and improve their schools.
It also gives school leaders an opportunity to rethink the definition of student success, says Knobloch.
"In response to an overemphasis on testing, the pendulum has swung back to a 'whole child' approach in education," he says. This means "local school districts have to create 'accountability systems' that are more inclusive."


Schools will be assessed not only on measurable academic outcomes, but also on a host of other factors, such as school climate and parent and staff engagement.
Though the deadline for ESSA implementation is not until later next year, schools and districts should already be thinking about how they plan to implement new assessments, says Knobloch. They should also determine the best ways to gather the feedback and data required to guide non-academic assessments.
(Want to learn more about school climate and non-academic indicators in the age of ESSA? Download Dr. Knobloch's webinar Making feedback matter: How school climate affects school quality.)
As schools take on more non-curricular responsibilities, Social-Emotional Learning programs will continue to flourish.
Dr. Knobloch sees this trend as inevitable.
Schools are not only expected to transform how students learn, they have to also ensure that students are learning the right skills, and that includes social-emotional skills and character development.
The sooner schools and districts move to include these skills in their plans, the better equipped students will be to take ownership of their future.
Do you agree with these trends? Are there others that you think should be on this list? Tell us in the comments. Or, share your thoughts on social media using the hashtag #WhatsNextTrustED.
Check out the first installment of What's Next for Education. And stay tuned for future installments in the series. Want more stories like this? Sign up for our bi-weekly newsletter, The List.