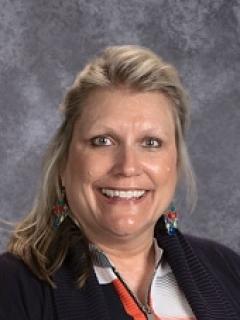 Emails. Phone calls. Face-to-face meetings. Facebook. Twitter. Voicemails. In any school district, these inbound communications are constant—and difficult to keep track of.
This was a challenge Douglas County School District's transportation department grappled with every day. The Colorado district, which is nestled between Denver and Colorado Springs, serves more than 68,000 students across 850 square miles, making it the third-largest school district in the state.
With so much ground to cover, the district's transportation department is a hub of activity. In just the first few weeks of the school year, they field anywhere from 800 to 1,000 parent and student inquiries dealing with everything from bus routes to timing to weather to safety.
And those are just the inquiries they know about.
The department's patchwork of sticky notes, emails, and notepads to manage inbound communications left much to be desired by transportation officials and district families alike.
"It was very cumbersome," says Transportation Director Donna Grattino of the department's communication process. "Notoriously, we always had that parent who calls district leadership and says, 'Nobody in transportation ever calls me back.'" For those who did get responses, it typically took days.
The district needed a better way to communicate with students, families, and others about transportation while providing a quality customer experience.
That's when they discovered Let's Talk!, from K12 Insight. Accessible by a button on the transportation department's website, Let's Talk! provides a custom online form where parents and students can submit questions and concerns directly to the transportation department.
Unlike email, where messages filter to a single person, K12 Insight's cloud-based platform filters all communications into one universal inbox, where specific questions are instantly routed to the right team members for more accurate and timely responses. Notes from in-person meetings and phone calls can also be forwarded into the system, creating a centralized "hub," where the district's transportation team can collaborate on responses and track conversations end to end. A backend dashboard allows Grattino and other leaders to see what topics are trending, how long it takes the department to respond, and how parents and students feel about the responses they've received.
"By using Let's Talk!, we're able to pinpoint the issue that the individual is contacting us about and disseminate that to the appropriate person or team in our department," explains Grattino.
In addition to ensuring the right questions get to the right people, she says the technology has made it possible to respond faster and with more accurate information.
In 2016, on average, it took the transportation department four days to respond to parents or students. After the launch of Let's Talk! in 2017, the average response time dropped to less than a day. In most cases, community members can expect to receive a response from the department in under four hours.
"That's great information for us to share with the board and it's great information for us to share with our parent community," says Grattino, adding, "That was a major complaint. Communication from transportation was seen as difficult and very slow."
Grattino says the quality and consistency of the messaging has also improved.
When the district decided to change its policy for student bus passes, for example, administrators used Let's Talk! to create an approved message about the policy change that transportation team members could then push out to parents, ensuring all stakeholders received the most accurate information.
"There was a time when I'd get a call from a parent, and I'd have to call three different terminals to figure out if anybody knew who this parent had talked to," explains Grattino. Now, with Let's Talk!, that information is available at the click of a button. Transportation officials can see what the parent is calling about and how many times they've called, so they can prioritize their responses based on what they know.
The impact can be seen in the department's feedback scores. In 2016, community members rated the quality of responses they received from the transportation department, on average, as a 6.4 out of 10. In 2017, after less than a year using Let's Talk!, the average customer rating improved to 8.4 out of 10.
As her team gets more familiar with the technology, Grattino says they are constantly thinking of new ways to use it. One idea on their mind: Using Let's Talk! internally to manage maintenance and driving training requests. In that way, the technology can also help district transportation leaders streamline different aspects of the business across the department.
Responses to the transportation department's use of Let's Talk! continue to be overwhelmingly positive.
"When we do our rounds, the feedback is 'thank you," says Grattino. "Parents appreciate that we are getting back to them sooner. We have data. And we are able to use those metrics to speak to how much we've improved and that we're being proactive about it."
Want to learn more about how Let's Talk! can help your district's transportation department? Sign up for a free demo or contact your Let's Talk! Customer Success Specialist.