Families are more engaged and involved in public education than ever — meaning the number of inbound inquiries hitting school districts is increasing dramatically. This influx of communication can strain district staff without an effective system in place. 
And according to K12 Insight's National Report on Parent-School Trust and Engagement released in August 2022, when families reached out to their districts during the 2021-22 school year, they weren't always satisfied with the help they received.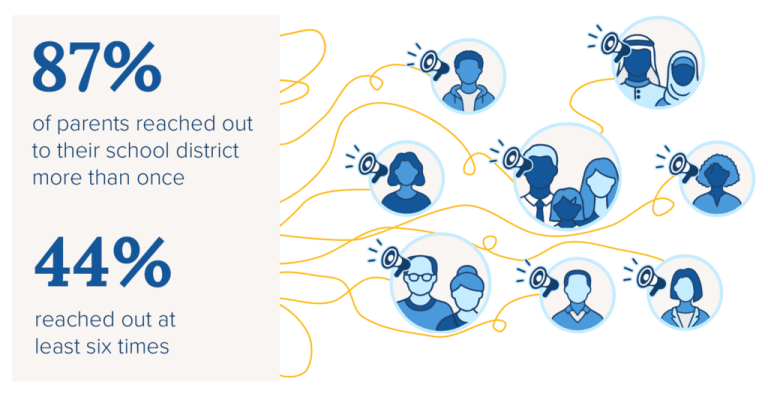 A school district with a student enrollment of 10,000 can easily generate 26,000 inbound inquiries in a school year — if not more. 
With a flurry of phone calls, emails, text messages, and social media posts, it's easy for questions and concerns to get lost.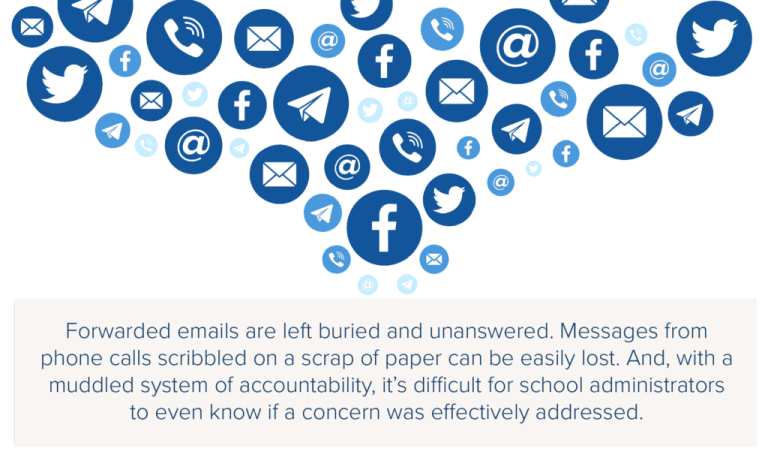 Delivering on high expectations
Parents today have high expectations — and a lot of other options if their needs aren't met. From school choice to virtual academies to homeschooling, a failure to provide superior service can lead to drops in student enrollment and staff churn. 

Meeting stakeholders where they are 
Nearly 70% of parents are reaching out to their child's district or school by phone or email.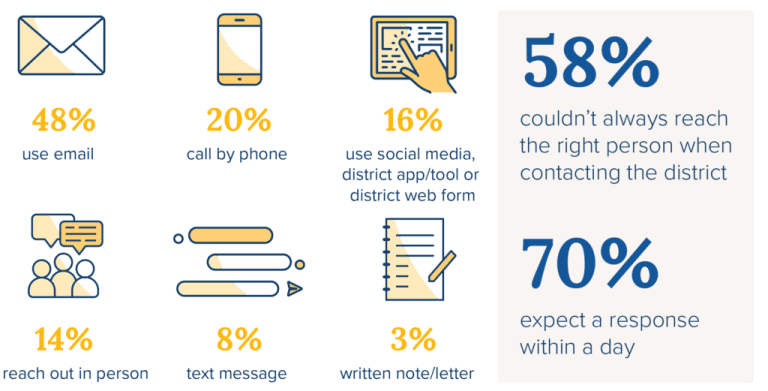 Delivering superior customer experiences and implementing equitable and accessible communications practices can help school districts increase stakeholder satisfaction, reducing staff churn and enrollment volatility, and contributing to stable funding. 
Read the full report to understand why it will be critical for your school district to: 
Adopt and embrace the mindset shift toward "customer service" to support student retention

Manage expectations for response times, especially as parents will have many and more complex questions 

Continue to offer a broad range of ways for families to communicate while helping route inquiries to the right person to ensure equitable communications access

Improve the quality of support, which may require professional development to help equip frontline staff with the soft skills needed to manage conflict and better deliver superior experience
If you're ready to uplevel your district's customer service, request a free consultation today to find out how Let's Talk can help you provide better experiences, better engagement, and better education. 
Originally published August 8, 2022
Last updated July 11, 2023