With bullying purportedly on the rise over the last two years, school districts are doubling down on efforts to ensure students feel safe and supported.
Bullying is a chronic problem for nearly every K-12 school district. Amid the explosion of technology and social media, monitoring and preventing bullying inside and outside of school is more challenging than ever.
Sadly, despite a growing national conversation about the negative effects of bullying on student mental health and school performance, a recent K12 Insight infographic reveals that nearly two-thirds of school children who have been bullied do not report the incident to parents or educators. For more important statistics, check out the full infographic below.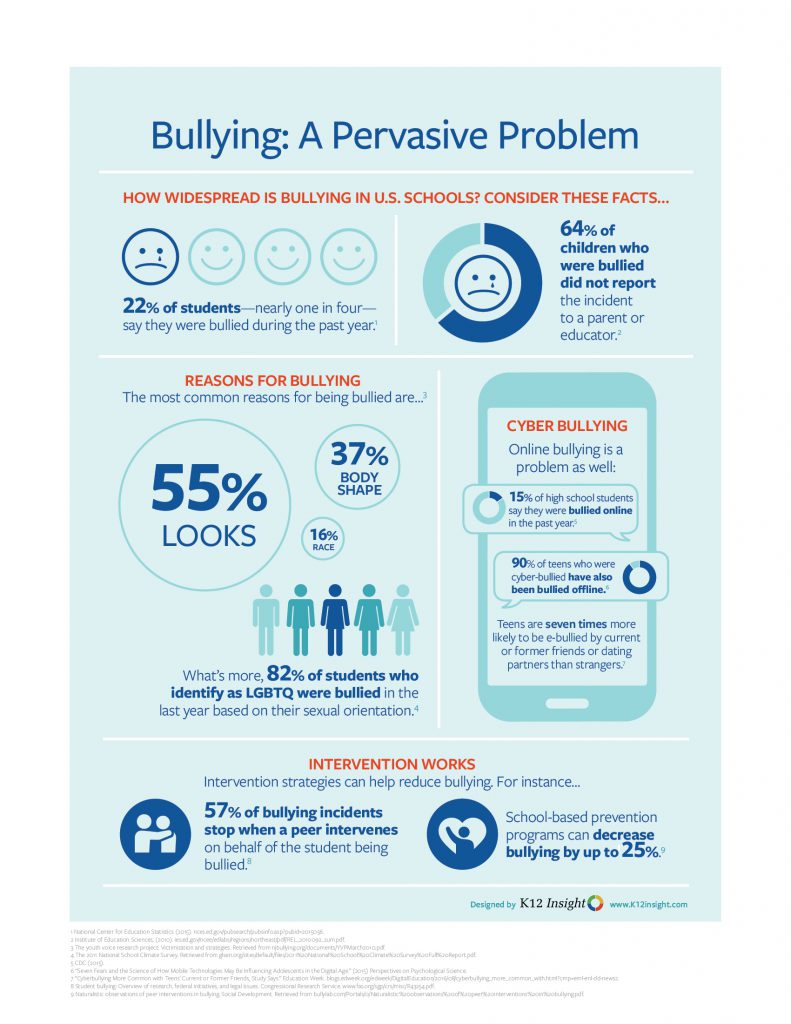 As bullying continues to threaten the safety and culture of our schools, it's important that students and other have safe and effective ways to report bullying incidents, and that schools have sound protocols for fielding reports and thoroughly investigating each complaint.
How are you facing bullying in your school or district? Tell us in the comments.