As a superintendent, you have many constituencies to satisfy — each with different and sometimes conflicting agendas. You're also in the public eye, with every decision examined under a microscope.
Whether you're serving as superintendent for the first time or you're a veteran, you know there's no cookie-cutter approach to building trust and relationships. 
However, there's one seemingly simple action we've discovered — after working with hundreds of superintendents from districts of all sizes — that is a driving force for positive results in school districts. 
Listening. 
Listening is the foundation for building trust and relationships in school districts. This isn't a passive or one-time exercise, and you can't wait for people to come to you. You need to meet stakeholders where they are, engage your entire community, and approach every conversation as a learning opportunity. 
Only by listening to your community — students, families, teachers, staff, school board members, and taxpayers — can you build solid relationships that will withstand the storms ahead.
4 best practices for an effective listening tour
Today's superintendents are faced with many challenges due to the fast-evolving education environment and pandemic — from intense scrutiny over every health and safety decision to volatile school board meetings. 
Highly successful superintendents — even in the midst of challenging times — have one trait in common: their willingness to listen. 
Before you jump into scheduling meetings with stakeholders and town hall meetings, we've laid out best practices to keep in mind as you begin the planning process. 
1. Do your homework. 
Before launching a district-wide listening tour, spend some time conducting research, reflecting on where your district is today, and thinking about where you want to go in the future. 
To get started, review existing data such as your district's achievement, budget, and enrollment data, and resources, perceptions, and community relationships that impact your district's success. This information will help you develop goals, ask the right questions, and inform next steps that follow the listening tour. 
2. Make a plan.
Every successful listening tour begins with a solid plan that outlines your goals, stakeholders you plan to meet, and a timeline.
3. Build relationships. 
Throughout your listening tour, you'll meet a lot of new and familiar faces. As you meet with individuals and groups, remember every interaction along the way is an opportunity to build trust. Take time to get to know your stakeholders and build relationships — whether you're meeting with a parent group, transportation staff, or local elected officials.
4. Listen to build trust. 
Listening tours are a great way to improve trust and transparency in your district. From day one of your listening tour to the months that follow, keep two-way communications open. Leaving the door open for frequent feedback will help you anticipate potential issues and make proactive decisions to prevent future problems.
Download the toolkit to learn how to plan your listening tour and how to turn your listening into action.
Listening Tour Checklist
Create a plan for your listening tour
To help you with the planning process, download our Superintendent Listening Tour Checklist. It's filled with tips and best practices to keep in mind as you plan your tour.
Download the checklist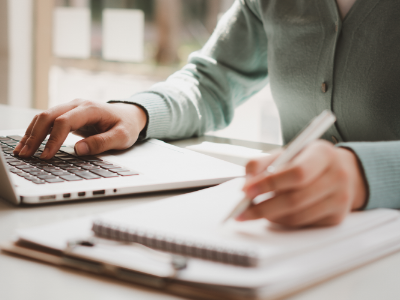 Preparation is key for a successful listening tour
With many stakeholders and – sometimes conflicting – interests, one of the challenging aspects of conducting an effective listening tour is setting agendas for meetings. 
Every stakeholder in your district has unique perspectives, needs, and experiences. As you meet with stakeholders, consider creating custom agendas for the following groups to help you facilitate meaningful conversations:
School board members

Internal staff

Families

Students

Committees, associations, and other special interest groups 

Local leaders
Listening Tour Agenda Framework
Be ready to listen to stakeholders and facilitate meaningful conversations
The Listening Tour Agenda Framework offers six helpful agenda templates with key questions you can customize for your district to guide conversations with school board members, internal staff, families, students, and special interest groups during your listening tour.
Download agenda framework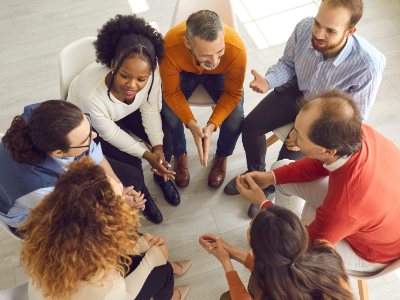 A path forward for your district
As you look to build on your vision, K12 Insight is ready to help you. With so much competition for your time and resources, we offer a reliable and secure district-wide solution that offers efficient communication, effective engagement, and predictive analytics. 
Our team helps superintendents across the country deliver superior customer service by: 
Upholding their commitment to better communication, collaboration, transparency, and engagement — internally and externally 

Building trust and improving equity and access for all 

Saving time, money, and sanity 
We're confident that taking the time to listen to your community will pay dividends — building trust and support among all your stakeholders.