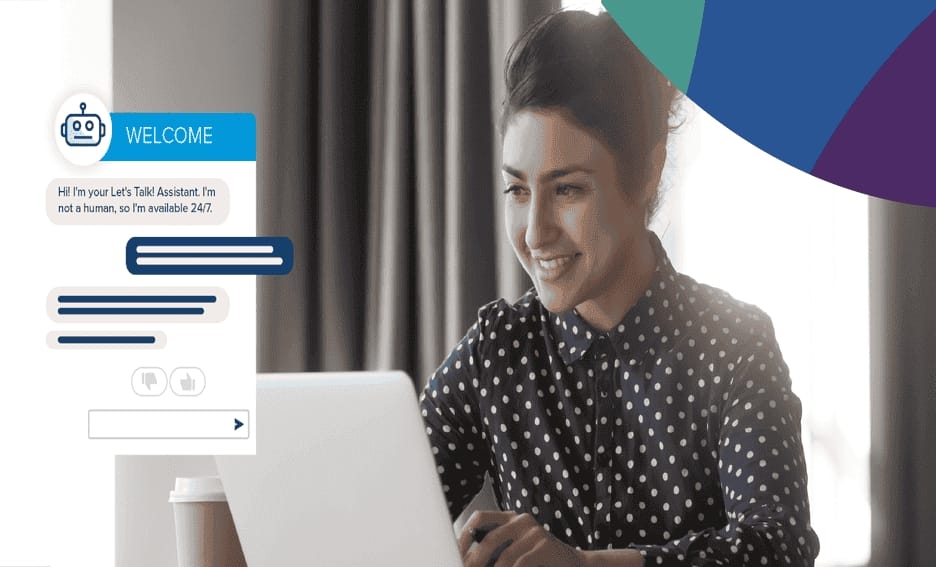 Located in southeast Virginia, Virginia Beach City Public Schools (VBCPS) serves more than 60,000 students and 14,000 staff members. With a large number of stakeholders, VBCPS receives countless inquiries each day — previously flooding the inboxes of central office staff. 
In July 2021, VBCPS launched Let's Talk to streamline district communications. The district also implemented the Let's Talk Assistant chatbot to provide automatic responses to frequently asked questions. Both serve as powerful tools in the district's communication strategy and help manage inbound communications.
Providing timely communications for stakeholders
Families and staff have endless education options at their fingertips, making superior customer service crucial to district success. When VBCPS had countless questions, concerns, and requests pouring in, staff needed a tool to help them take a proactive approach to communications. 
Let's Talk provides a unified inbox and workflows for VBCPS, making it easy for the central office to send inquiries to the right staff member to ensure stakeholders receive a timely and accurate response.
"Let's Talk and the chatbot elevate the way we serve our families and give the comfort of knowing they are being heard. Feedback from our district community helps us better understand their perspectives and satisfy their needs."
— Nicole Ingalls, former VBCPS Executive Office Assistant and Let's Talk Lead 
Combined with Let's Talk Assistant — the first chatbot built specifically for K-12 school districts — VBCPS can provide automatic responses to frequently asked questions in real-time without the help of staff.
Rolling out Let's Talk and Let's Talk Assistant at the district level
To introduce Let's Talk and the chatbot, VBCPS adopted these solutions at the district's central office first. The office uses Let's Talk to streamline inquiries about a variety of topics, such as back to school, the school calendar, compliments, and general questions. The chatbot provides real-time assistance by answering frequently asked questions and is powered by a list of over 500 questions and answers which is updated regularly. 
The district has since expanded its use of Let's Talk and the chatbot to other departments, unifying their communications strategy districtwide. 
The transportation department has experienced great success with the platforms, with one of the district's highest daily dialogue volumes. Thanks to the chatbot, the department can answer questions quickly and have staff focus on more complex or pressing inquiries that require personalized interaction. 
"At first, the department feared the platforms would open the door to influxes of communication and bombard staff," Ingalls said. "Now they see that Let's Talk and the chatbot equip staff with tools to answer inquiries efficiently and reduce work by resolving simple questions before they even reach staff inboxes." 
Throughout the implementation process, Ingalls, who was the Let's Talk Lead at the district when the district launched the chatbot, met with staff one-on-one to discuss how other departments used Let's Talk and the chatbot together for communications. She also worked with the district's dedicated Client Success Manager from K12 Insight to provide individual training, which helped staff become more comfortable with the platform.
With communication and patience, the department became receptive to the platform and now experiences the reduced inbound communications load and other tools within the platform that help them provide superior service to stakeholders.
Let's Talk Assistant during the 2021-2022 school year
8.2
average customer experience score out of 10
Getting families the information they need quickly while saving staff time
The Let's Talk Assistant chatbot helps VBCPS with ticket deflection by resolving frequently asked questions before stakeholders submit a dialogue. When the chatbot receives a question, it can reply with a response that's supplied by the district's list of questions and answers pre-programmed into the platform. If the chatbot can't answer the question, then the question can be turned into a dialogue and sent into the Let's Talk inbox for review by a staff member. 
"The chatbot gives our district always-on capabilities, which gives our families and stakeholders a convenient way to get in touch at the time that works best for them," Ingalls said. "We've noticed an increase of chatbot submissions during the weekend, which has helped our team provide superior customer service 24-7." 
Since launching in July 2021, only 8% questions asked by stakeholders were advanced to a dialogue requiring human help. So far, the chatbot has accurately answered over 1,300 inbound questions, lightening the load for the staff significantly. Most importantly, hundreds of stakeholders received instant answers to their questions, no matter the time of day. 
"I absolutely love that our families have a tool that helps them get information quickly and that we're serving them so well," Ingalls said. "Anything that we can offer our families to make their lives easier and make them feel heard is more than worthwhile. Let's Talk and the chatbot truly enhance our community engagement."
7.0
average customer experience score out of 10
1.2
average response time (in days)
Powerful customer service tools to provide superior service
Let's Talk features give the district the capability to spot trends and increase accountability. Using internal comments, they can track the status of inquiries and easily communicate across the district with relevant staff members. 
The dashboard also tracks data so VBCPS can see the full picture of stakeholder needs and even identify crises before they occur. Additionally, with all communications taking place at one spot, the district can stay organized and informed on the status of the district as a whole. 
"Let's Talk's immediate feedback helps our district measure how well we are meeting the needs of our community and helps us consider areas of improvement," said Ingalls. "The needs and preferences of our community constantly change, but Let's Talk helps us stay ahead of the curve and rethink how we can best serve our stakeholders." 
Let's Talk and the chatbot help meet the communication needs and preferences of the district stakeholders. Ingalls shared that not everyone wants to talk to a staff member on the phone and many prefer texting or messaging online. Let's Talk and the chatbot equip the district with tools to satisfy needs and cater to the preferences of today's families.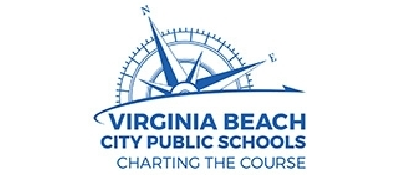 School District
Virginia Beach City Public Schools