Nearly 1 in 3 parents say their children's mental health is worse now than it was before the COVID-19 pandemic.
Suicide is the second-leading cause of death among children aged 10-24.  
These statistics are shocking and troubling, and the COVID-19 pandemic has only exacerbated the mental health crisis impacting young people today — but school districts around the country are responding with new strategies to keep students safe, mentally well, and engaged in their communities. 
In April, we hosted a webinar with Kelly Gradstein, the Assistant Director of Student Welfare & Success at Temecula Valley Unified School District, to discuss how she and her team are responding to the critical need for mental health awareness. During the conversation, she uncovered the steps they've taken to make sure all students and staff have access to help.    
Critical Alerts and Anonymous Reporting  
It only takes one missed at-risk student to change everything. Temecula Valley Unified School District uses Let's Talk to provide students with a dedicated virtual space to anonymously report acts of bullying or other potential safety threats to school administrators — at any time, from any device. For some students, using an online platform is less intimidating than talking to an adult. 
"When an anonymous report is made about a student in crisis, or a potential school threat of violence, it comes through as a Critical Alert," said Gradstein. "This allows us to respond immediately, which saves lives."
How can districts bolster their mental health strategy? 
Since 2017, TVUSD has received more than 1,130 inquiries regarding bullying tips and concerns of threats from students in Let's Talk — each of which is routed immediately to the right team member for investigation and follow up.  
Successful districts have a mental health strategy that centers equitable communications access and 24/7 capability. Districts like TVUSD have proven that when students have the option to report cases of bullying and potential suicidality, they take advantage of it.  
How can Let's Talk help districts prevent mental health crises?  
Let's Talk –– the only customer experience and intelligence platform purpose-built for education –– helps K-12 districts offer always-on communications ability. Features like Critical Alerts allow district leadership to respond to suicidality or school threats in real time.  
"Let's Talk — when used as a reporting platform — just gives a voice: a voice to a student who's being bullied; a voice to a bystander who has seen bullying and doesn't know what to do about it; a voice to a parent who has heard their child talk about being bullied, but doesn't know how to address it at the school," said Gradstein. "It's another way to engage in that conversation." 
Let's Talk offers features that help districts take a proactive approach to mental health through: 
Critical Alerts and anonymous reporting 

Simplified data and predictive analytics

Real-time stakeholder input and feedback
A solution for customers with language or technology barriers

An optional always-on AI chatbot 
Ready to learn more about how Let's Talk can help your district respond to mental health crises? Request a demo today.  
Request a Consultation
Ready to streamline inbound communications, identify problems before they become crises, and make data-driven decisions in your school district? Let's schedule a time to demo our solutions and talk about how K12 Insight can help.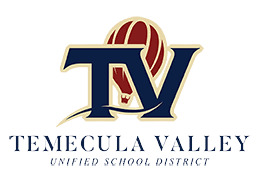 School District
Temecula Valley Unified School District