There's so much coming at us as school administrators that we can miss the forest for the trees. In my role as Executive Director of Strategy & Integration at Indianapolis Public Schools, I have goals similar to those of most chief information officers. These three questions help me stay sharp: 
Question 1: Are we serving our people well? 
Beyond the anecdotal examples of good service, this question is referencing a system of superior customer service from every department, campus, and stakeholder. How is your customer service measured? Do you have rigorous data to prove you're doing it well? 
In my role, I run a sizable help desk operation that closes a lot of tickets. I quickly learned that closing tickets isn't the same as serving people well. The fact is school districts need a service-centric culture because our departments provide a service to families, teachers, and staff.
Question 2: Are we efficient at serving parents and teachers? 
In my past as a teacher, the most difficult part of getting assistance was remembering who to connect with — and how. Each department had a different method of contact and the hardest part was remembering how to connect with the right person. This experience extends to students and families.
Staff find themselves forwarding emails from one department to another while principals have to talk to multiple departments to help out one parent. It's exhausting, time-consuming, and expensive for everyone.
Superior service requires intentional design. As part of Indianapolis Public Schools' Rebuilding Stronger plan, we sat down to identify what had to change. We realized we needed a system that allowed for an effective exchange of information with workflows and automation so we could collaborate to serve our staff and families. It was something bigger than IT. 
The traditional lines between CRM and communications tools in schools are no longer applicable. Our biggest barrier was what we believed was possible. 
In the end, we got rid of all the tools that didn't talk to each other — saving us millions of dollars — and we implemented a system that values transparency above all else, allowing all support and service to operate from one location. 
Today, if you asked me whether we're serving our people well, I could give you a data-backed answer based on every point of contact between stakeholders districtwide, internal or external, from any department on any issue — and I could do it all with two taps on my mobile device. 
Question 3: Are we getting the most out of our vendors and partners? 
Today's cutting edge technology can seem magical. But I have heard too many fellow CIOs express frustrations. 
There are a lot of vendors but few true partners like K12 Insight. I've learned to ask whether the company is serving the same mission as public schools, whether they're agile and willing to make changes, and whether they listen to school leaders when they design products. 
The truth is, not many partners meet these requirements. But the resulting changes from honest evaluation are worth it, no matter how difficult they seem in the short term.
To learn more about how Let's Talk changed the game for Indianapolis Public Schools, watch this webinar replay with Ashley Cowger from Indianapolis Public Schools and Zach Lind from Ithaca City Schools. 
Request a Consultation
Ready to streamline inbound communications, identify problems before they become crises, and make data-driven decisions in your school district? Let's schedule a time to demo our solutions and talk about how K12 Insight can help.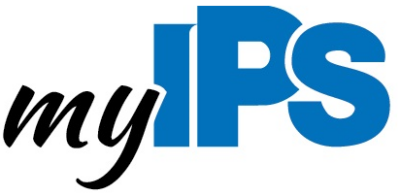 School District
Indianapolis Public Schools