Located in northeast Indiana, Fort Wayne Community Schools serves nearly 30,000 students and 4,000 staff.
Indiana is one of the most competitive education markets in the nation, creating an environment where districts are under constant pressure to satisfy stakeholder needs to maintain enrollment.
"With the highly competitive market in Indiana, we need to provide excellent customer service and be responsive to parents, otherwise families will walk away," said Krista Stockman, Public Information Officer at Fort Wayne Community Schools.
Fort Wayne Community Schools implemented Let's Talk in 2014 to streamline district communications. Today, the platform serves as a powerful customer service tool that aids in student retention.
"Let's Talk allows parents to reach out at any time that's convenient for them, which has helped us build strong relationships with our families," Stockman said.
Unifying communications and the community
In an environment saturated with charter, voucher, virtual, and private schools, competition is fierce in Indiana. Alternatives to K-12 public schools continue to grow, and student retention is becoming a growing challenge for districts across the nation.
"If competition hasn't come to your state yet, it will sooner or later," Stockman said.
Despite high competition, Fort Wayne Community Schools has maintained steady enrollment, thanks largely in part to the district's high standard for customer service.
"In the past, private schools have had an edge on public schools with the way they relate to their parents," Stockman said.
Stockman knew the experience her district offered could be the factor that encouraged stakeholders to stay.
The district launched Let's Talk — the only customer service and intelligence platform purpose-built for education — in September 2014 to help manage inbound communications and better meet the needs of their stakeholders.
As the largest district in Indiana, Fort Wayne Community Schools receives countless inbound communications daily, making the district vulnerable to buried emails or lost voicemails. Let's Talk helped the district streamline communications and now serves as their main point of community connection, completely replacing the original contact page on their website.
In 2020, Fort Wayne Community Schools introduced Let's Talk Assistant to the district community. The always-on, AI-powered chatbot — known as "Charley the Chatbot" — quickly responds to frequently asked questions. Stakeholders can access the chatbot 24/7 from any smartphone, tablet, or computer, in English or Spanish.
Let's Talk Assistant during the 2021-2022 school year
9.5
average customer experience score out of 10
Return on investment
With a streamlined inbox and the ability to quickly resolve frequently asked questions, Fort Wayne Community Schools is able to effectively manage stakeholder communications. Let's Talk creates internal efficiencies by automatically directing inquiries to the right person or department. Additional features — like Charley's ability to answer FAQs without human interaction — save time and promote productivity.
"If we receive 20 inquiries from the same community member, I can combine all of the messages into one thread and resolve the inquiries with one message, rather than sending 20 individual messages," Stockman said.
Timely, accurate responses have also improved stakeholder satisfaction and community engagement. Parents are confident if they utilize Let's Talk, their voices will be heard and their questions will be answered.
"It's not uncommon to see parents suggesting Let's Talk to other parents on Facebook to get answers addressed quickly," Stockman said. "We hear a lot of positive feedback from our parents."
Thanks to the superior customer service Fort Wayne Community Schools consistently delivers through Let's Talk, the community has full trust and confidence in the district — which helps the district maintain steady enrollment.
"There's no dollar amount on what engagement from families really means," Stockman said. "Let's Talk and Let's Talk Assistant have been powerful tools to facilitate meaningful conversations with our community."
Let's Talk during the 2021-2022 school year
4,300+
dialogues submitted
1.7 days
average response time
8.4
average customer experience score out of 10
During the 2021-2022 school year, Fort Wayne Community Schools answered over 1,600 questions with the Let's Talk Assistant, averaging a 9.5 out of 10 customer experience score and saving their staff members countless hours.
Additionally, over 4,300 dialogues were submitted through Let's Talk, and, on average, inquiries were resolved in under 2 days, resulting in an 8.4 out of 10 customer experience score.
"I don't know how we would live without it," Stockman said. "Let's Talk helps us save time, improve engagement, and satisfy our community members."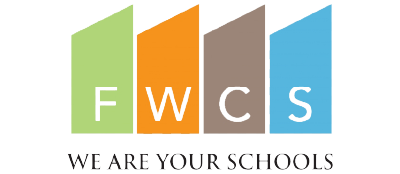 School District
Fort Wayne Community Schools