Corpus Christi Independent School District (CCISD), located in southeast Texas on the Gulf Coast, knows every interaction counts and has made providing superior customer service a top priority districtwide.
"It's so important to ensure your staff is ready to welcome everyone they encounter," said Leanne Libby, APR, Chief Communications Officer at Corpus Christi ISD. "When frontline staff have all the tools they need to start establishing relationships and maintaining trust, your district community stays strong — and it's more likely those families will establish lasting ties to the school and district.
To build on its culture of providing the best experiences to every stakeholder, CCISD engaged K12 Insight in the fall of 2022 to provide professional development for front office staff and assistant principals, which was delivered through a one-day on-site training.
The courses included: 
Create a Cx Mindset in Your District


This course explores the urgency for exceptional customer service within public schools, along with how to create a customer service mindset to help employees remain positive and grounded when working with customers.

Tap Into Empathy
Customer interactions are not transactions — they're an opportunity to create lasting positive impressions and foster strong relationships. This course teaches staff how to ask questions that communicate empathy and build trust.
You Can Build More With Rapport
Schools are the heart of communities, and supporting the success and well-being of students is the top priority for school districts. This course provides frontline staff with tools for building solid relationships with students, families, and colleagues.
Channel the Challenging Customer
In schools, challenging customers come in all shapes and sizes — both internally and externally and cause disruptions to your school staff's day-to-day work. This course provides school staff with a pathway for resolution after de-escalating frustrated or angry customers.
With so many competing districts and alternative education options, having an established strategy for customer service can set school communities apart. For CCISD, equipping its frontline staff with customer service training was the first step in ensuring superior service for every stakeholder. 
"In many school districts, the front office staff does not receive the same level of professional development as our educators, and yet we expect them to do this extremely important job that has such a high impact on our district," Libby said. "We recognized this disconnect and renewed our efforts to provide ongoing support and professional development to implement those standards of providing stakeholders with superior customer service." 
Successfully handling challenging situations and conflicts with stakeholders can be difficult without sufficient training and tools, putting frontline staff at risk of feeling unprepared and uncomfortable at work. However, when staff members are equipped with customer service skills, these situations are easier to navigate. 
"Discussing and role-playing different customer services strategies is helpful in establishing a welcoming front office. The more we can train for various situations, the better prepared we are to establish an authentic, welcoming environment for all staff and visitors," said Dr. John Prezas, Executive Director for School Leadership at CCISD. 
Thanks to K12 Insight's professional development, CCISD's frontline staff and assistant principals are now equipped with the knowledge and skills necessary to promote a customer-centric culture districtwide. 
"We just can't assume that every district employee knows exactly what to do, especially in the variety of situations that they're in," Libby said. "We prioritize support and training for all employees so they are fully equipped to succeed."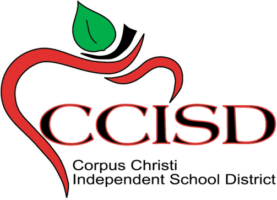 School District
Corpus Christi Independent School District