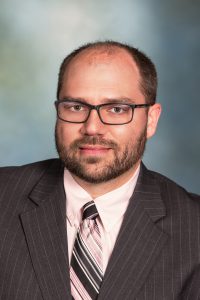 For many school districts, perception surveys are the standard. And that makes sense. Whether they're conducted by schools, administered by the district office, or mandated by the state, surveys can provide valuable insight into how staff, students, and parents view a district and its schools.
But all too often, surveys become more routine and less insightful. Districts ask for feedback, collect responses, review the results, and … the report sits on the shelf.
With its Focus District designation, Fallsburg Central School District in New York is required by the New York State Education Department to administer the Diagnostic Tool for School and District Effectiveness (DTSDE) Survey. The survey asks about six mandated topics: Leadership and capacity, school leader practices and decisions, curriculum development and support, teacher practices and decisions, students' social and emotional developmental health, and family and community engagement.
But for Fallsburg CSD leaders, the survey is about much more than fulfilling a requirement.
The district has been surveying its stakeholders for more than a decade—long before it became a Focus District, and district leaders use the DTSDE Survey feedback to inform its annual strategic planning work.
Dr. Matthew Evans, Fallsburg CSD's assistant superintendent for curriculum and instruction, notes that school leaders often get anecdotal feedback about how their stakeholders view the district, but "you never get anecdotes that give you the overall picture. So, you're trying to aggregate all the anecdotes, and that's sometimes challenging for administrators or boards of education to get a handle on all of that. A well-constructed survey can do that for you."
The DTSDE Survey designed by K12 Insight researchers and conducted with K12 Insight's Engage survey solution, provides data that the district can combine with more traditional metrics, such as student test scores or graduation rates, to get a clearer picture of its schools, Evans says.

"This year, we have goals around some of the DTSDE tenets that are hard to measure with hard and fast data." Those tenets include family and community engagement and students' social and emotional developmental health. "While you can look at things like attendance data, it might not tell the whole story of a student's social or emotional health. When you have students telling you how they feel about attending their school or how they feel they're treated by other students and staff members, that's very poignant data."
When Evans and other Fallsburg leaders began hearing anecdotal information that there might be bullying issues in the district, they were able to combine those stories with specific survey indicators from students. "That helped us identify the issue, and we developed strategies and activities for this year's district comprehensive improvement plan based on both those pieces."
While the district has always discussed the survey results at its annual administrative retreat—and used them to set specific goals for the coming school year—this summer Fallsburg CSD decided to dig even deeper. "We wanted to see how we're actually doing, and find out, are we actually seeing growth," Evans says.
Through a Making Feedback Matter workshop, the district worked with K12 Insight researchers to look back over five years of survey results and better understand what the data shows.
"We sometimes get set in what the most recent data shows," Evan acknowledges. "So, there might be overall agreement of 60 percent, and you think, wow, that's low. But you have to put it in the context of history. You might have made significant improvement from where you started."
Evans says the involvement of outside research experts also helped the district put their results in perspective. "[The facilitators] could speak to what they see statewide and nationally, and how we compare. They're also able to help us focus and understand things like it's not surprising to have lower ratings from secondary students."
Based on these deeper conversations, Fallsburg leaders were able to identify specific needs, set goals to address those needs, and establish action steps. One key goal for Fallsburg CSD this school year is to increase secondary students' perceptions of their schools and the district by 10 percent overall. And, they'll be able to use next year's survey to check their progress—creating an active cycle of feedback and action.
"We're a public school district. Above anything else, that's what we are," Evan says. "And we're here to respond to the needs of our school community. This survey is one measurement we use to see how well we're doing that."
Are you using perception surveys to gauge your district's progress over time? How do you make survey data work for your district? Tell us in the comments.
Looking to turn surveys into community conversations? Sign up for a free demo and consult here or contact your strategic account executive.